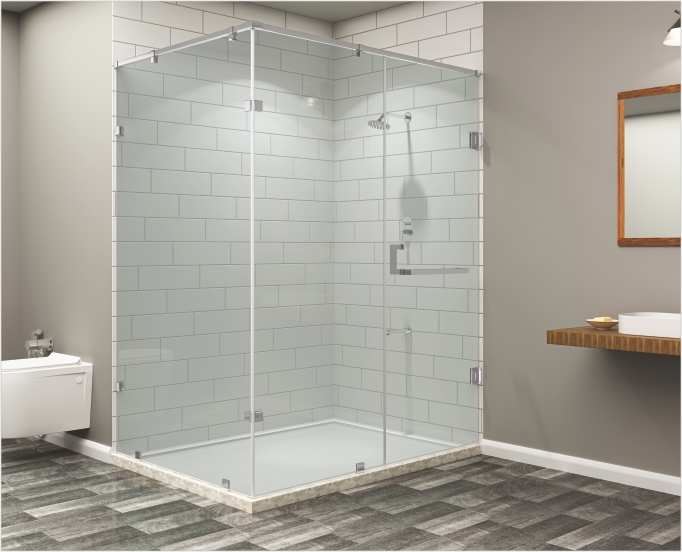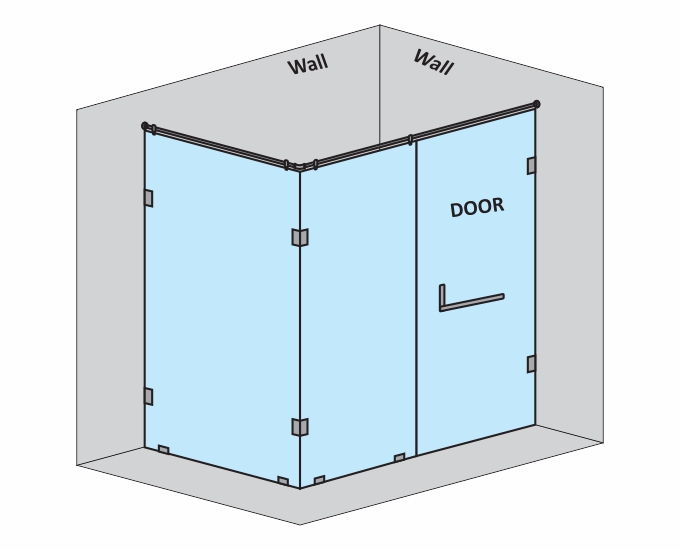 CAPTIVATE-W (S) - L shape shower partition
Product Details :
2 fixed glass & 1 door (on wall) Size : W - 1800 to 3000 mm, H - 1950 mm Glass: 1 no. fixed glass & 1 no. swing glass Hardware: 2 nos. wall-to-glass hinges-90 1 no. handle 2 nos. wall brackets 2 nos. floor brackets 1 no. stabilizer rod with 2 nos. wall-end, 2 nos. open-end & 1 no. angle connectors 4 nos. profile strips 1 no. magnetic strip-90

Safety-tempered glass - 5 times stronger than normal/annealed glass
Limescale protection - Nano coating gives an invisible yet long-lasting protection
Unmatched quality & safety
Stylish framless doors and glass panels customised to suit any shape and size
Critical product parameters to ensure quality and hence ensuring safety for customers
Quality work - site inspection, measurement and installation by CERA-trained technicians
Quick facts







Manuals
CAPTIVATE-W (S)
Find all the required warranty information in the manual you can download here.

DOWNLOAD
You may also like