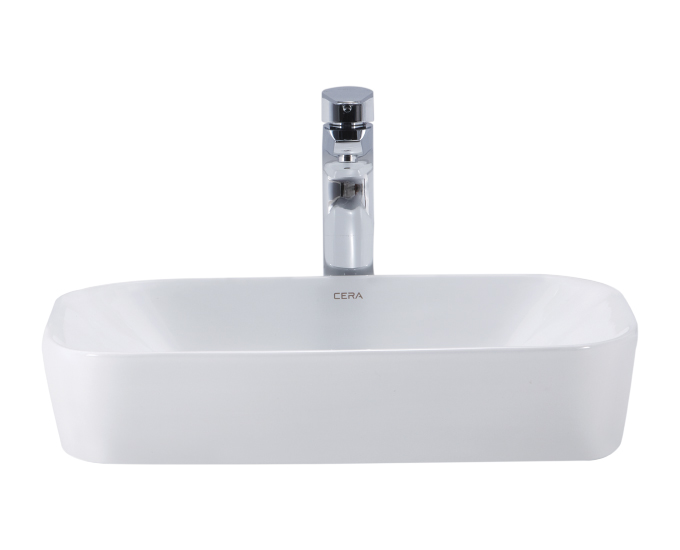 Colmax
₹6,690
Product Details :
Cat No. :

S2020154

540 x 360 x 115 mm

Rectangle bowl
Thin Rim - easy cleaning and more hygenic
Anti splash and better water holding
Snow White - Whiter than the whitest
Specifications
Measurement
Length: 540 mm
Width: 360 mm
Height: 115 mm
Warranty
10 Years for Residential use
5 Years for Commercial use
Quick facts

Table Top Wash Basin
The COLMAX Table Top Wash Basin from CERA is an excellent addition to any bathroom. The rectangular bowl design is sleek and modern, and the Thin Rim feature makes cleaning a breeze. The Anti-Splash feature keeps water inside the basin, ensuring the bathroom stays hygienic. Plus, the Snow White color is stunning and adds a beautiful brightness to the space. The quality of the product is evident in the design, and I highly recommend the COLMAX Table Top Wash Basin to anyone looking for a stylish and functional bathroom fixture.