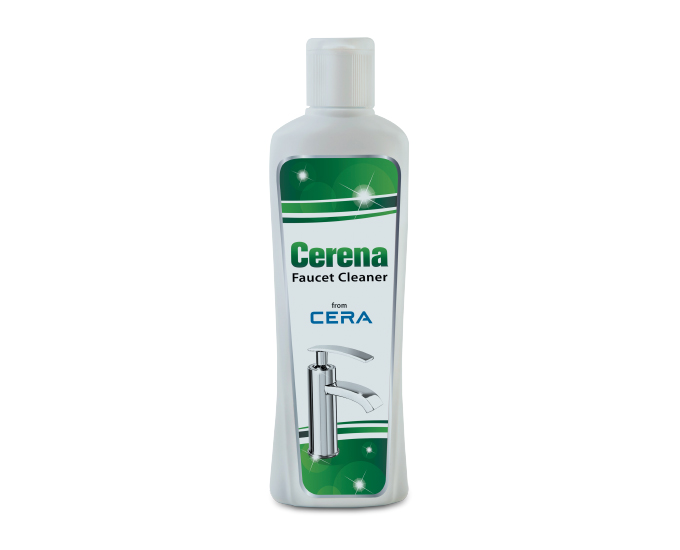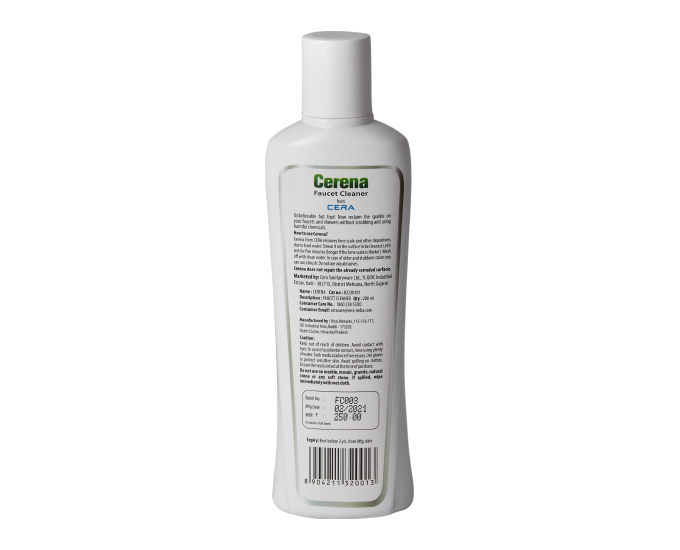 Cerena
₹375
Product Details :
Cat No. :

Cerena Faucet Cleaner 200 ml
Features
Highly effective lime scale remover.
Smear on the surface of faucet and wipe after 5 minutes for a new look.
Safer than conventional cleaners on faucets and other chrome plated bodies.
Leaves no foul odour after usage.
Manuals
Warranty Information
Find all the required warranty information in the manual you can download here.

DOWNLOAD