Cera blog
Decor ideas to transform your bath spaces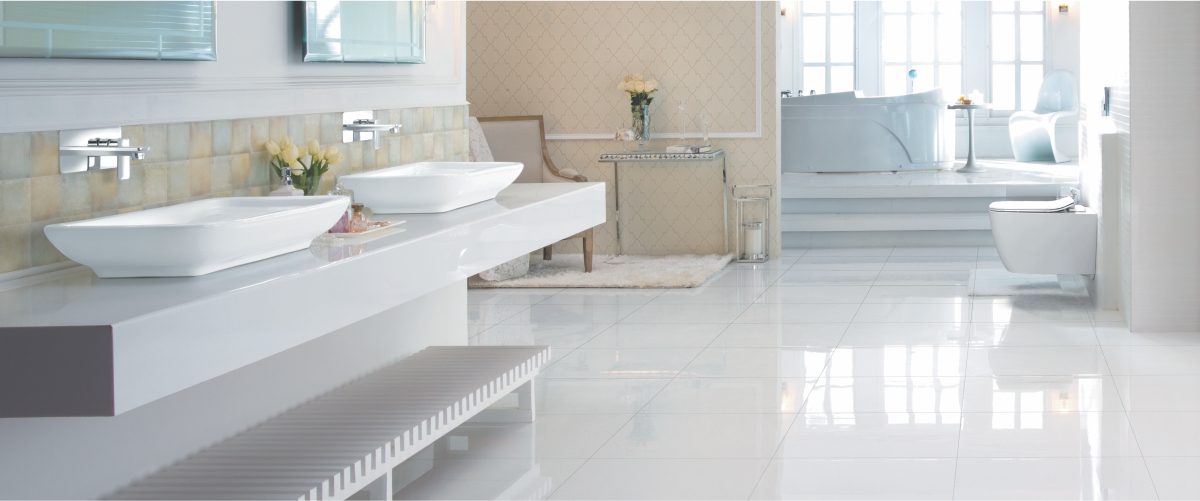 Sanitaryware
May 11, 2021
Decor ideas to transform your bath spaces
From petite powder rooms to palatial modern baths, every bath space in your home should reflect your style and taste. With the enormous choices of designer sanitaryware and fittings available in the market, one can truly transform their bathroom into an elegant retreat or a spa-like ambience. However, even modern bathrooms can look unaccomplished & mundane in the overall absence of decorative embellishments.
A smart play of colours and contours can exceptionally highlight the fine aesthetics of a bathroom. Trendy bathroom backsplashes not only safeguard your walls but also help you show a little flair and experiment with materials, textures, and patterns. Glazed vitrified tiles in metallic or matt finish could be a great option to beautify your bath spaces.
Water closets are pretty fundamental to our daily lives, but the design options available are extraordinary & overwhelming. Wall-mounted toilets are preferred these days as they are compact and space-saving. The blank space above the wall hung can be covered with beautiful artwork, lush plants, and extra storage for charming wall decor.
Tabletop washbasins are a great way to enhance the overall look, and the coloured cabinets installed beneath will add up to your storage space. An all-white theme can also create a minimally aesthetic space, and a sink made of stone or concrete can add an earthy touch to it. Towel racks, soap holder and shelves made of quality material will increase your bathroom's functionality and make them look cozy. Designer faucets with beautiful curves and superior finishes backed by innovative technologies are a must-have in modern bathrooms.
Add uniformity to your bathroom by incorporating bath decor accessories that fit right into the theme of your spaces. Framed mirrors in varied shapes and sizes are an excellent addition to bathroom decor sets. One should ensure that the countertop should not be hoarded with too many products. It is meant for the bare essentials and should always be kept clean. Wall planters can bring freshness to the decor scheme without consuming your floor space.
Bathrooms today reflect your style. Therefore, choosing a pleasant bath décor that gives spaces the right warmth and an intimate feel is important. Explore the wide range of sanitaryware and bathroom accessories by CERA to decorate bath spaces with elegance and style.