Cera blog
Transform Your Bathroom with Customized Shower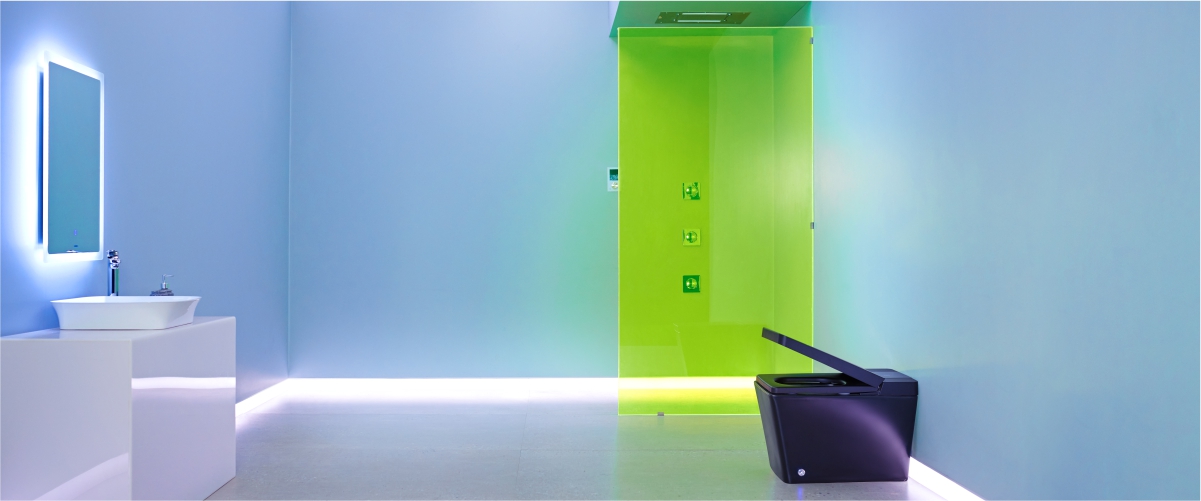 Customized bathroom shower partitions
May 22, 2023
Transform Your Bathroom with Customized Shower
Showers are much more than a daily cleansing ritual these days. They are quite the answer to our stress and worries and offer a soothing escape to the world of peace & tranquility. The right shower can transform your day into a productive one and your bath space into a serene oasis. It can add function and a sense of luxury to your bathrooms. A nice & warm shower after a long day takes the edge off the fatigue. As the powdery water gently cascades over your body, you'll find your strength returning and your soul rejuvenating.
Choosing a bathroom shower design that reflects your style and offers the experience that makes all the difference to the aesthetics & functionality of your bath spaces. The wide variety of showerhead designs available in the market makes it all the more difficult to find the right fit for your needs. Therefore, we have consolidated a list of shower design ideas that might get you going with your upgraded bathroom shower design.
The coupling shower: These showers are perfect for those who seek style at every step. The hand shower and overhead shower, though separate in form, are unified by design, and feature unique flow patterns that transform the humble morning shower into an extraordinary experience. One of the main benefits of a coupling shower is that it allows for a more customizable and versatile showering experience. The Delight mode provides powerful water jets to provide deep relaxation to tired muscles and sore spots. Also, the Sprinkle, Spa, Magic Spray, and Gentle mode gives a mist of water for a blissful and rejuvenating experience.
Rain shower: These showers magically conjure a rain shower right in your bathroom. The downpour of the rushing water drenches you in comfort, and the sleek design adds to your bathroom decor. They typically have a larger diameter than traditional showerheads and are mounted on the ceiling or high up on the wall to create a waterfall-like effect. Rain showers can also help to create a spa-like atmosphere in your bathroom. Their elegant and modern design can add a touch of luxury and sophistication to your space, and they come in a range of styles and finishes to match any decor.
Waterfall shower: This shower design is perfect for those who love to experience the rejuvenating splash of nature. The calming sensation, similar to standing beneath a natural shower stream, helps you feel more energized and refreshed.
Customized bathroom shower partitions are a great way to glam up your compact bath spaces and demarcate wet and dry areas. These sleek and stunning partitions are safe, durable, and leakproof and come with world-class hardware of various colors.
Our wide variety of glass and fitments give you a wide range of design patterns. You can select from Chrome-Plated Brass, Black Matt, and French Gold to Rose Gold finishes. So, are you ready to play it your way and let your shower partition imbibe your vibe? Connect with our trained team to help you make the right decisions at every step up to door-step installation.
The hand showers come with a variety of modes. Gentle or Sprinkle, Power Spray or Flux, each mode in these multi-flow showers is magical and can easily lift your mood.
Gone are the days when showers were just a utilitarian to-do. They work like therapy and help in relaxing and rejuvenating the body & the soul. Have a look at the different shower designs offered by CERA and give your bath spaces a refreshing makeover.